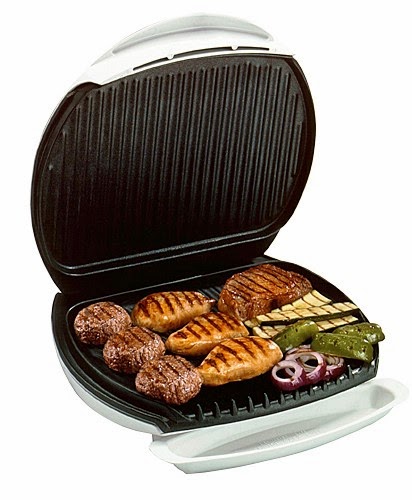 George Foreman "original"
Electric grills are one of those appliances that all the manufacturers seem frequently produce new models so it's hard to keep up, so just keep in mind what options you are after and stick with a trusted brand name. If you treat it well, it should last you more than a few years, but always remember that they do not build appliances to last anymore!!
A lot of manufacturers now offer a multitude of options on the countertop grills, so think about how much versatility you're looking for. Any of these styles will have a nonstick coating on the grill plates (silicone, plastic, or wood utensils only!) and should come with some sort of a removable grease drip cup or pan, FYI! Keep in mind that that most household electrics don't have the power to get really high temperatures that some people prefer for grilling meats, so if you're one of those folks, one of these probably isn't going to satisfy your wants.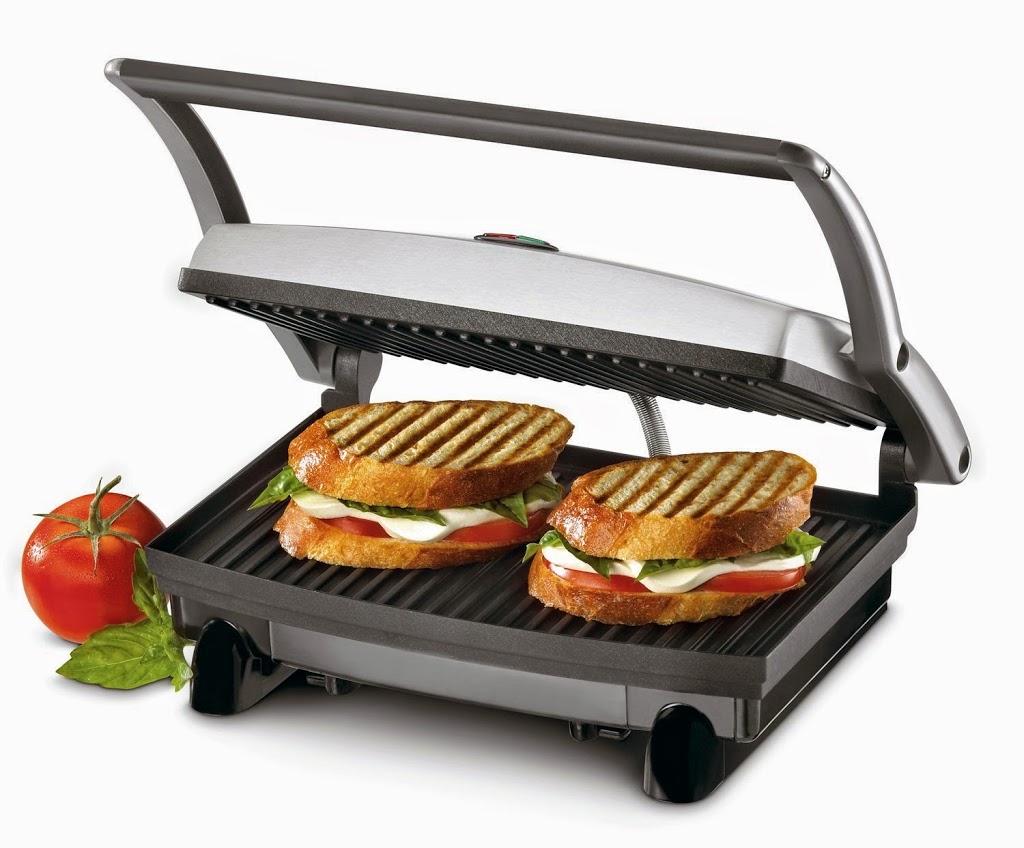 Cuisinart Grill & Panini Press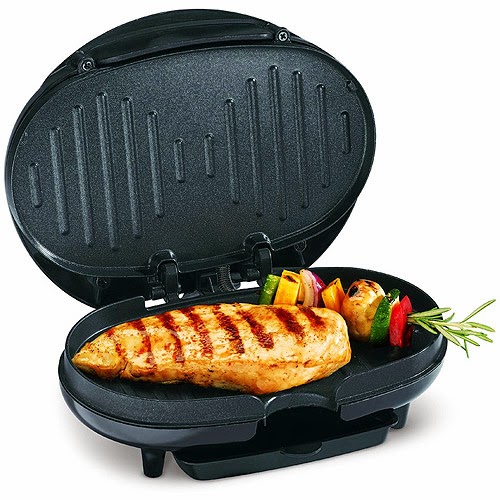 Proctor Silex grill
These can be a pain to clean up – be prepared to waste a LOT of paper towels!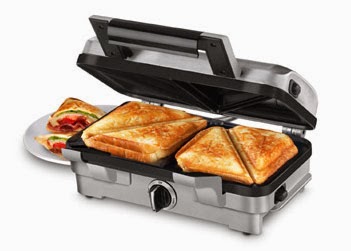 Cuisinart Sandwich Maker – not a grill/panini/griddle!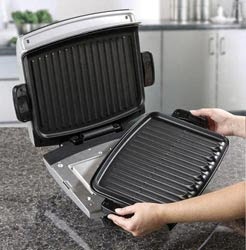 George Foreman removable plate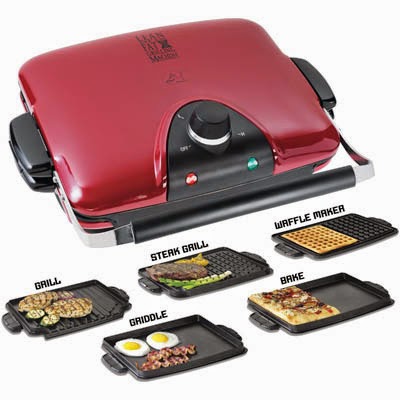 George Foreman 6-Plate Grill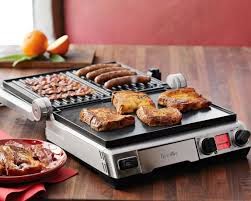 Breville Smart Grill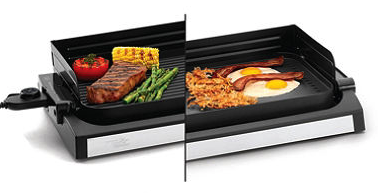 Wolfgang Puck Reversible Electric Grill/Griddle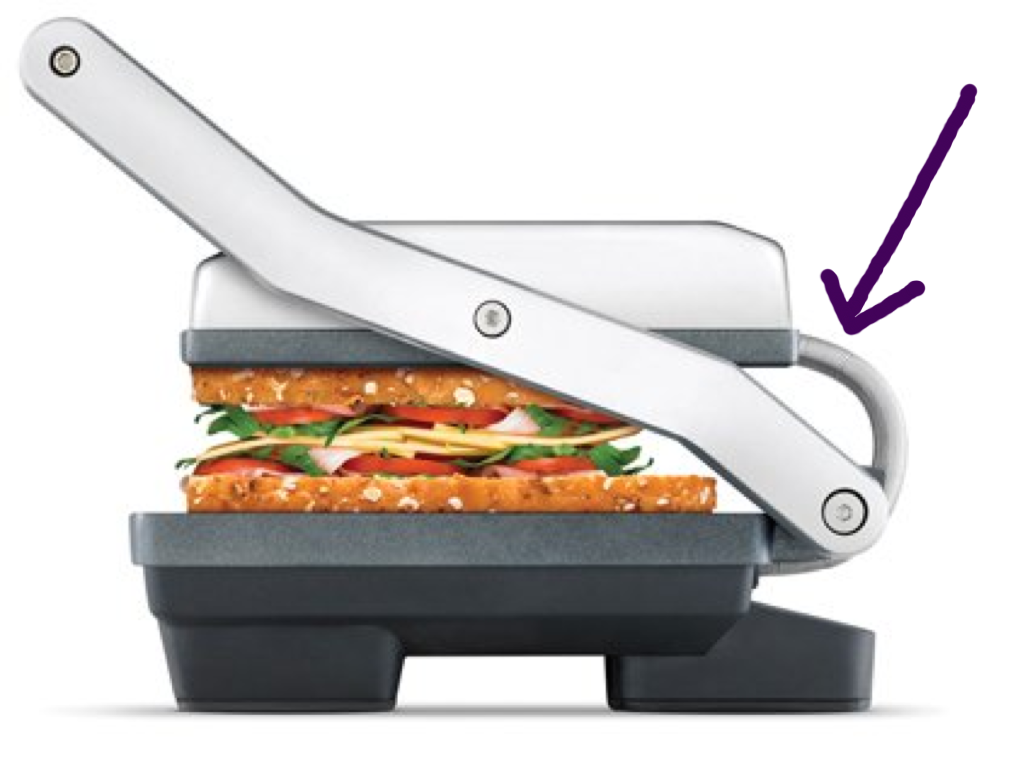 Breville Panini Grill floating hinge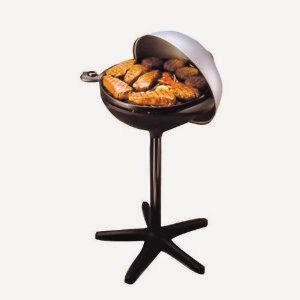 George Foreman indoor/outdoor electric grill
Generally you are not going to be using anything over 1500 watts inside of your home, so anything above that is going to be able to reach higher temperatures and need to be utilized outside. The majority of outdoor electric grills are tabletop design as the intended audience are folks living in small spaces like apartment complexes that don't allow propane or charcoal grills. Some of the popular propane and charcoal grill companies make electric outdoor grills now, which I'm sure are as good of quality as their counterparts.
Char-Broil outdoor electric grill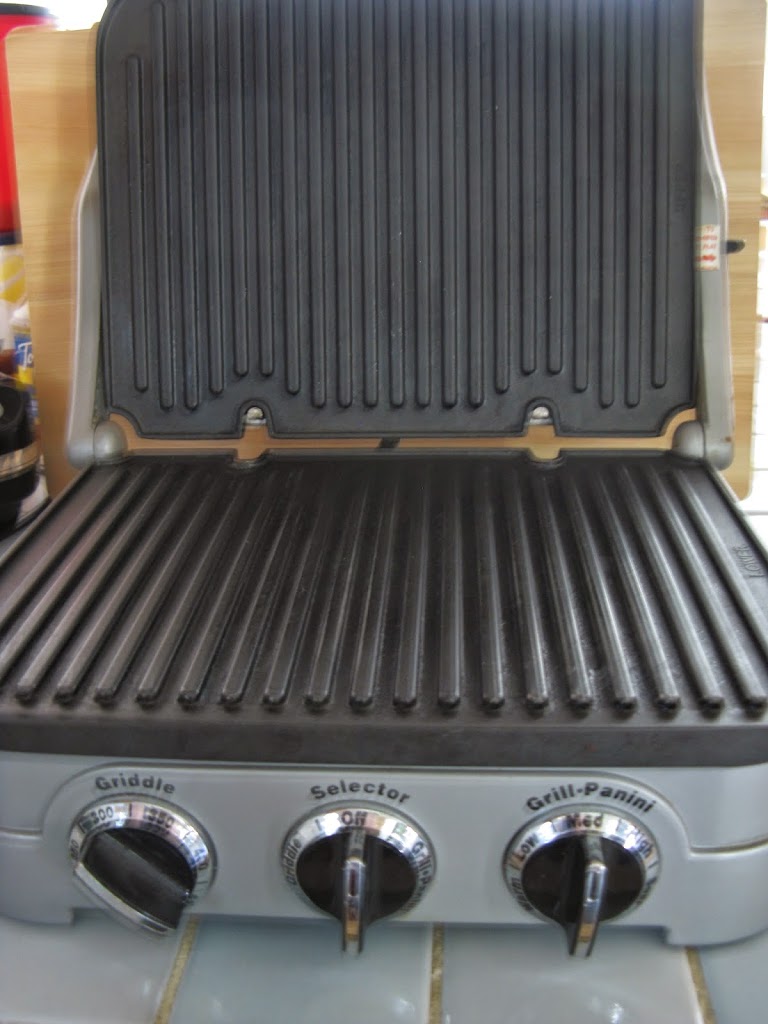 My Griddler with original grill plates
– still going strong!