This can sometimes be tricky nowadays, since a lot of couples are already living together for quite some time before tying the knot. A lot of people are fearful of straying from the bridal registry wish lists because of that. If that is the case, I recommend not waiting until the last minute because items in your price range might all get grabbed by other people by the time you get around to shopping!
If you pay attention to their wish list, you can generally get an idea of any color schemes they are going for. Ask a sales clerk to show you some of the linens that another person already purchased so you can find them something unique that still matches their theme. Believe me, couples LOVE when their family and friends think outside of the box and put extra thought into their gifts.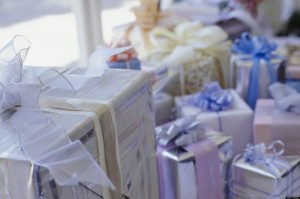 The items I am listing here are classic gifts that no sane couple would say no to, and will often impress them compared to what they have put on their bridal registry. Avoid gadgets or appliances that seem like a fad and/or something they might use once and shove in a cupboard and sell in a yard sale years later. You want to get them something they will treasure and want to keep for a lifetime, and they will always think of you when they use it, of course!
I am also listing higher quality items that they probably already registered for, but since you are an avid reader of this blog, you might notice that what they're asking for won't last them as long as some of my recommendations, or if they aren't sure what brand is best for them.
Riedel Wine Glasses – These glasses are for serious wine drinkers who aren't clumsy! Riedel glasses are tasting glasses, made from real lead crystal (yes, you can make music on the rims!). They are definitely not dishwasher safe and are very fragile. It's also good to know what style of wine your newlyweds prefer so you can get a glass that fits what they drink most, since these are tasting glasses and are very specific to the wine. Their stemless "O" series wine glasses are stronger and dishwasher safe, so that might be a fun, but still fancy, alternative. 
Schott Zweisel Wine Glasses – The majority of Schott Zweisel wine glasses being sold in retail stores now are all titanium enforced, but it never hurts to double-check the label. These bad boys are strong! You can bang them together pretty forcibly and they will not break, so these are great for boisterous toasting! Also dishwasher safe and made in Germany. These are a little more expensive than regular wine glasses, but less expensive than Riedel; and the 'bang' test really impresses EVERYONE! (*Bonus tip for Oregonians – they make a special Oregon Pinot glass, the only time they've ever made a glass specific to a region!!*)
Wine Accoutrements – While we're talking about wine, let's look at some wine tools!
Decanter – A glass decanter has different shapes for wine or liquor . A wine decanter will have no lid, as its not used for storage like a liquor one would be. It will have a skinny neck that opens into a wider base, normally.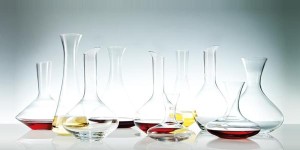 Aerator – This is a device you can pour your wine through into a decanter to help speed up the aeration process after opening a bottle of wine, versus having to swirl it around in individual glasses to increase the oxygen exposure.
Vinturi – A revolutionary little tool, this is a newer form of a wine aerator that allows you to pour directly through the gadget and into your glass. No downtime! Normally you don't have to decant white wines, but the Vinturi works so well that they recommend using it on whites, too. If your newlyweds are big into white wine, consider getting the one they created specifically for whites – it's ever so slightly different!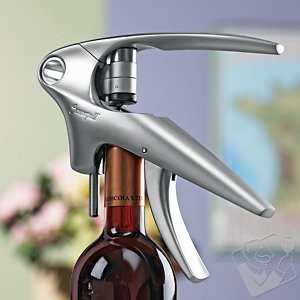 Lever Wine Opener – A lever-style wine opener is a more expensive, but easier way to get your cork out. The devices are pretty large, but make the task practically effortless. The most well-known brand name for a lever-style wine opener is the Rabbit; the highest quality (with the best warranty and easier-to-find replacement parts) brand name is Screwpull. Screwpull is actually under the Le Creuset umbrella. Most people usually don't have issues, but some of the less expensive brands (and by that I mean in the $40-50 price range; a lot of these can be over $100) specifically state on the packaging that they are not intended for use on synthetic corks and can break.
Foil Cutter – If the wine opener you are purchasing doesn't already come with one, this can be a handy little gadget to get past that layer and on to the cork!
Wine Charms – Cute little markers for wine glasses so guests can keep track of whose glass is whose.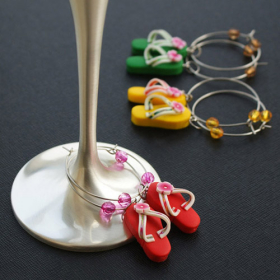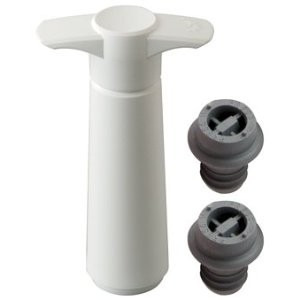 Wine Stoppers – Decorative stoppers are always a nice touch, but in my personal experience, nothing works to actually stop the wine so you can lay the bottle on its side in a rack. The Vacuvin vacuum sealer pump is very inexpensive and a highly rated 'must-have' gadget. You can buy replacement corks (the pump comes with one) for about $5 for a set of two.
If your couple is truly into wine, there are so many more accouterments you can consider, like wine racks, refrigerators, or journals. The possibility of gadgets is really quite extensive! I'm not going to list them all here, what's listed above are the basic 'essentials'.
Bar Accouterments – I suppose I should also mention bar accouterments, too!
Classic Bar Tool Set – You can find a plethora of different sets that will include some combination of a cocktail strainer, a double jigger, bottle opener, stirrer, ice tongs, and a citrus slicing knife… You can also consider buying these pieces individually based on what types of beverages your newlyweds like to concoct! Of course there's this cool Bar10der all-in-one tool to consider, too.
Cocktail Shaker – Sometimes you can find these with a built-in measuring jigger as part of the lid. Oggi also makes this cool one that comes with a glass (with recipes printed on it!) that has a silicone seal to make drink mixing even easier!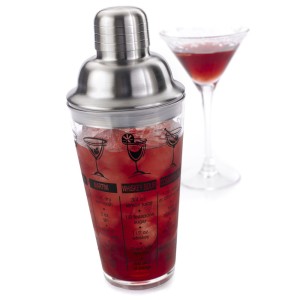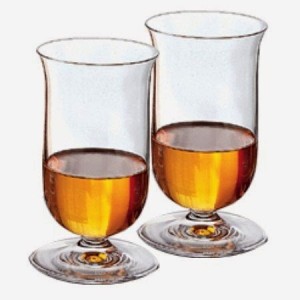 Riedel Single-Malt Whisky/Whiskey Glass – For the serious whiskey drinker in your life, grab a set of these beautiful glasses, which bring out the full flavor of that expensive bottle of liquor he enjoys. Approved by a panel of Scotch whisky experts and master distillers in Scotland!
…or just find some really fun cocktail glasses like these ones that look like ice from Bormioli Rocco or these ones that look like they are toppling over!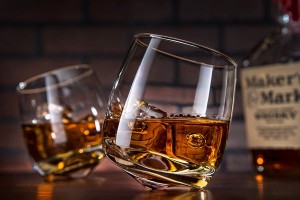 Whiskey Stones – Milled from a particular type of soapstone found in Vermont, this is a centuries-old Scandinavian way of keeping your liquor cool while avoiding watering down your beverage as normal ice would.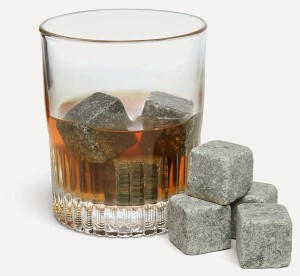 Alright, moving out of the bar area…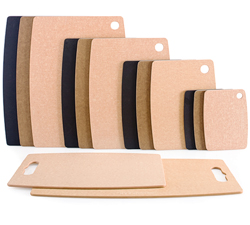 Epicurean Cutting Board – I cannot say enough good things about these cutting boards. They are wood, but compressed wood, which means they can go in the dishwasher and get washed with soap; and you don't have to oil it!! They are thin, so very easy to store, too. And made in Seattle, Washington!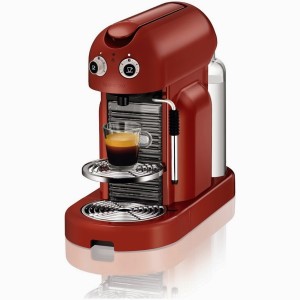 Electric Espresso Machine – If you get them the best one (assuming they are connoisseurs), yours will be the one they don't return. Otherwise, I would file this in the "Don't Buy" category down below. And by best one, I mean Nespresso. If they aren't that into coffee, don't buy them a little espresso machine because they will never use it. And it's a sure bet that they will be gifted a a couple of Keurig machines, so don't even bother!
Quality Chef Knife – Okay, maybe it's time to grow up and get a really nice everyday knife or two. Read my "Buying Knives" blog to learn what might work best for your friends. Stray from their wish list if it looks like they don't know what they are asking for – they will be thankful that you did!
Quality Cookware – If your newlyweds are in search of a nice new set of cookware but aren't sure what to get, read my "Buying Cookware" blog to get some ideas based off of what type of cooks they are or aim to be! A Le Creuset enameled cast iron oval or round oven will be a treasure they keep and cherish for a lifetime, of course.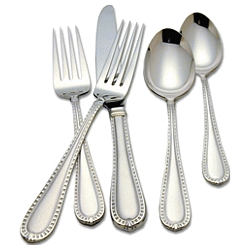 Flatware – Flatware can be a touchy subject, so if they've chosen something already, stick with it. If they don't have a preference, the world is your oyster! 18/10 steel is usually standard but not always, so make sure it is!!
Ceramic Dinnerware – Read my "Ceramic Dinnerware" blog for ideas on what brands to consider!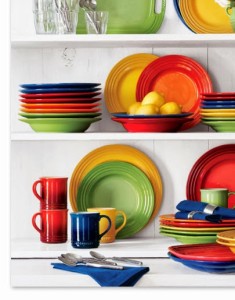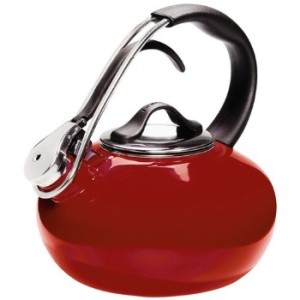 Tea Kettle – A really nice, classic-looking teakettle will last them a lifetime and probably live on their stovetop, so it will always remind them of you! I'm partial to a few by Chantal since they are made from the same material as their cookware, which means they also have a lifetime warranty like the cookware does. The Classic model has a timeless look but more importantly, a Hohner harmonica whistle, which just sounds beautiful when the water's ready! I also like the Loop kettle because the trigger to lift the lid is in the handle.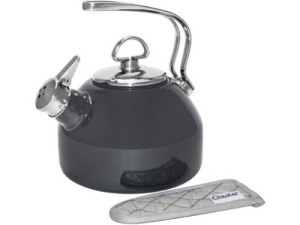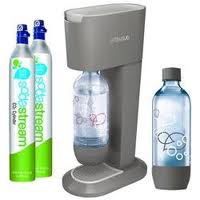 Soda Stream – This is a fun gift that they probably wouldn't think to ask for, and it's not quite made it to the "Don't Buy" list just yet. I'm sure in another decade that will change, but for now, get them something that's a fun treat! Make sure to get a sample pack of flavors if you can!
Don't Buy!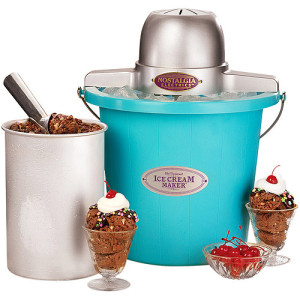 Ice Cream Maker – most couples get 3-6 of these per wedding. I'm not kidding! Whenever I did bridal registry returns there was always at least one, or else they'd mention they had to return one to a competitor store, haha!
Waffle Maker – see "Ice Cream Maker"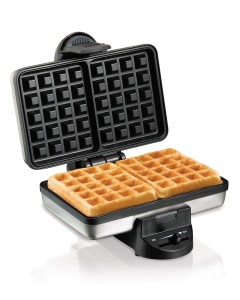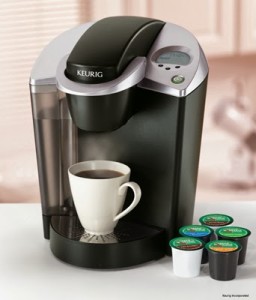 …and like I mentioned above, pretty much any single-use "fad" appliance is probably just going to sit in a cupboard unused. Unless you know they want it!!
Keurig – I already explained this above, if they are a coffee connoisseur, impress them with a Nespresso machine. Otherwise, forget about coffee and look for something else!